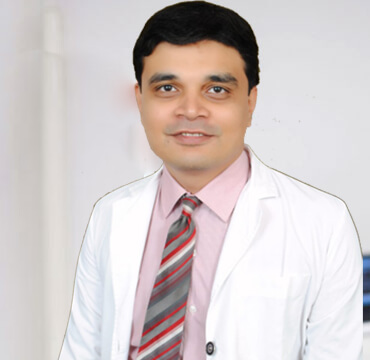 Speciality
MS ORTHOPAEDICS (MUMBAI)
Degrees
M.B.B.S. and M.S. in Orthopedic Surgery
Consultant

Suchak Multispeciality Hospital, Malad (West)
Aastha Orthopaedic Hospital, Kandivali (West)
Wockhardt Hospital, Miraroad
Phoenix Hospital, Borivali (West)
Advanced Multispeciality Hospital, Parle (West)

Fellow in orthopaedics
University hospital , Switzerland, Altona children hospital, Germany
Dr. Hardik Desai
Orthopaedic surgeon
FELLOWSHIP IN ORTHOPAEDICS
UNIVERSITY HOSPITAL, SWITZERLAND
ALTONA CHILDREN HOSPITAL, GERMANY
Dr.Hardik desai is a renowned orthopaedic surgeon practising in the western suburb of Mumbai. He took up MBBS from RCSM government medical college, Kolhapur through merit seat under government quota in 2003. He passed all MBBS years with first class marks (2005-2011).
In the post graduation cet, he secured 73rd rank in the state and opted for ms orthopaedics at the Bombay hospital through government quota. At Bombay hospital he had the privilege to work with the doyens of orthopaedics like Dr.Nilen shah (knee replacement surgeon), Dr.Arvind kulkarni (spine surgeon), Dr.Jhunjhunwala (trauma surgeon).he has worked at Bhabha hospital Bandra which is the biggest BMS periphery hospital. he performed all complex trauma / fracture surgeries and replacement and spine surgeries during his time at Bombay hospital and Bhabha hospital under guidance of the stalwarts of orthopaedic field.
He continued training after passing M.S. in field of bone tumours under Dr.Chetan Anchan and paediatric orthopaedics under Dr.Atul Bhaskar.
He was fortunate to be accepted for an international observer fellowship in orthopaedics at Altona children hospital (Hamburg university), Germany under - Prof. Ralf Stucker (2016).
He was also privileged to be accepted for an international observer fellowship in paediatric orthopaedics under - Prof Reinald Brunner at university Hospital, Basel, Switzerland. (2017) he along with his wife have started Desai orthopedic and ENT clinic in 2014, with the aim of providing honest care to all.
He is visiting orthopaedic consultant at Suchak hospital, Malad (East), Wockhardt hospital, (Miraroad), Cloudnine hospital ( Malad), Evershine hospital ( Malad ) ,dr Indu,s Newborn clinic ( Versova ).
He has given service to the backward district of Dharampur through Shrimad Rajchandra hospital for 3 years.
He was able to contribute through weekly OPD and did more than 200 surgeries at the hospital. he was also visiting paediatric orthopaedic surgeon at Haria hospital, Vapi and doctor house, Valsad. at present he runs clubfoot clinic every Friday at KHM Hitwardhak hospital for children with birth orthopaedic problems. He also conducts free surgical camp once a year for children with birth defects and orthopaedic problems. He and his wife have been active members of rotary for 4 years and he is also the clubfoot chairman at rotary Borivali.